No seller of any home, most especially selling a probate home, with an executor living in estate property, should have to endure a lack of respect from buyers or a lack of respect and professionalism from the buyers' real estate agents. Most all executors and administrators of probate estates are dealing with a difficult and rapidly changing time in their lives. They are mourning the loss of a loved one while performing the duties required to manage the estate. Combine that with the need to sell the family home they reside in, for most, it is truly overwhelming.  
Executor Living in Estate Property
When the executor and family are living in the home showings are typically by appointment only, or showing hours are restricted to certain days and times.
Why? 
Privacy! Buying a house subject to probate does not make it a free-for-all for people to just show up to see the home whenever they feel like it.  People live there – it is their home.  When a showing happens, the people living there need time to tidy up the house and leave the house during the showing. They may have a baby, small children, elderly parents, pets, etc. That means an hour's notice is more than reasonable and buyers and their agents need to plan accordingly. 
When selling a probate home real estate agents showing the home must follow the MLS instructions. 
Buyers and their agents need to show up on time, be respectful and honor the scheduled appointment.  There is absolutely no excuse to be late. It is called an appointment for a reason.  It is not an estimated time of arrival.  If something comes up then agents need to be respectful and notify the listing agent and not do so 10-15 minutes after the scheduled showing.  The scheduled appointment represents an agreement. When the appointment is confirmed, the buyer and their agent should consider a handshake and honor it.
Try showing up late to an appointment with a doctor, dentist, CPA, attorney, or other professional. More likely than not, one may be billed for the missed appointment and told to reschedule if they are not fired! 
Vacant Probate Homes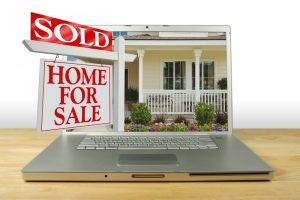 If a home is vacant, typically there is a lockbox on the property and the MLS instructions indicate that the agents can go directly to the property and no appointment is necessary. Vacant homes are easier to show. Treating an occupied home like a vacant home may produce unintended consequences.  
---
What is a probate specialist? 
To Kathleen Daniels, this means more than obtaining the Certified Probate Real Estate Specialist ("CPRES") certification training and then claiming overnight to be an expert in probate real estate sales.
"An expert is somebody who has a broad and deep competence in terms of knowledge, skill, and experience through practice and education in a particular field." Wikipedia
Probate is a specialized area of law. Probate real estate agents need specialized training, extensive education, and experience.
Kathleen Daniels education and experience speak volumes regarding her qualifications. This is among the many reasons Kathleen is highly recommended by clients. 
---
"The house-selling experience my family and I had with Ms. Kathleen is so extensive, I'm not even sure where to begin. It would take a novel or extremely lengthy review to grasp our experience, but I will do the best I can to encapsulate the gist of it in this review. This is seriously just the abridged, cliff notes version of our experience. Even though the home selling process was overall not a great experience for us, Ms. Kathleen was a ray of sunshine and made the experience 1000x better. Please don't misunderstand this to mean that the experience was bad because of Ms. Kathleen. It was actually quite the opposite.
Ms. Kathleen was wonderful throughout and was probably one of the main reasons I did not completely suffer from a mental breakdown. She always stayed positive, on the mark, and uplifted us in ways I didn't think possible. The not positive experience we had was mainly due to the village of idiots we had to work with in regard to buyers and their agents.
From buyers showing up super late to showings, to buyers showing up several times unnecessarily on different occasions and wasting everyone's time, to rudeness and overall lack of basic human respect, Ms., Kathleen was the utmost professional throughout the entire process.
I'm not sure how she kept her cool, but my family and I were at our wit's ends. She definitely went above and beyond her job duties in this transaction, and I truly cannot state how much my family and I appreciate her compassionate nature and sincere dedication to her job. It is clear she loves helping people, and this was very evident in how gracefully she handled all the roadblocks in this transaction.
In terms of work ethic, Ms. Kathleen is top-notch. If lack of communication is your thing, Ms. Kathleen is not your person as she communicates perfectly and will always keep you in the loop.
Rest assured that you will ALWAYS be updated on any news or information related to the transaction. This communication style alone is what makes Ms. Kathleen extraordinary and truly rare in this industry. Her abundance of real estate and probate knowledge was pivotal in this transaction. This is one of Ms. Kathleen's exceptional qualities as she is always up to date on what is going on in the industry to better guide her clients.
Throughout the process, we experienced tears, hard work, and struggles. Again, this was due to the village of idiots and NOT Ms. Kathleen. At one point, Ms. Kathleen and I joked that we might need discounted group therapy after this is all said and done (hahaha). But what doesn't kill you makes you stronger, and this experience really epitomizes that sentiment.
This experience certainly made me swear off agents forever. Except for Ms. Kathleen, of course, as I feel she's the only agent in California we would ever want to work with. Hopefully, we won't be back in Cali (we moved out of state) but if we had to *knocks on wood,* there's no other agent I would work with besides Ms. Kathleen. I'm so sad Ms. Kathleen only works in California! I think it's also important to note that aside from being our agent, we see Ms. Kathleen as a family friend who works tirelessly for her clients.
We eventually sold the house for the price we wanted to an all-cash buyer, and Ms. Kathleen was excellent in carrying out this transaction on a rapid timeline. Always punctual and always working day and night for her clients, her role in facilitating the close was undoubtedly legendary.
We were not familiar with the process of such a fast closing, but with her awesome guidance, the closing was super quick and smooth. If you are on the fence about hiring Ms. Kathleen, please don't hesitate and hire her now! I wish I can give Ms. Kathleen more than 5 stars because she deserves infinite stars. She is truly one in a million, and my family cannot thank her enough for helping us during such a difficult and rapidly changing time in our lives. Thank you for always being wonderful, Ms. Kathleen :)"
It is an honor to help such grateful and appreciative people in need during such difficult times in their lives. 
The review posted above was written by Kathleen's client.  The review is what inspired Kathleen Daniels, Certified Probate Real Estate Specialist to write this post about the challenges of selling a probate home with an executor living in a probate estate property.
When you need help, from the words of this client "If you are on the fence about hiring Ms. Kathleen, please don't hesitate and hire her now!"