The City of Cupertino 95014 had the highest price probate home sold in November 2021. Cupertino is deemed by many people to be a highly desirable place to live.
Highest Price Probate Home Sold Nov 2021 | Cupertino
The Multiple Listing Service ("MLS") data and information often tell us about the anatomy of the sale. We share the anatomy of the highest price probate home sold in Cupertino in November 2021. 
The single-family detached home has four (4) bedrooms, three (3) full bathrooms, approximately 2,500 square feet of living space, and a 6,500 square foot lot. The home was listed in September 2021 at the original asking price of $2,680,000. It was under contract for one week and returned to active status with a $300,000 price increase to $2,980,000.
While the details of the sale are confidential between the parties and not for public consumption it is reasonable to presume in this case that the initial offer price was higher than the initial asking price and why when the home returned to the market it had a $300,000 price increase.
The home went under contract again in October 2021 and several days later the sale was pending, and escrow closed twenty days later. The final sales price was $3,150,000. The buyer had conventional financing.
DISCLAIMER: All data, including all measurements and calculations of area, is obtained from various sources and has not been, and will not be, verified by the broker or MLS. Property may or may not be listed by the office/agent presenting the information.
In a real estate market, like we are in today with low inventory and high demand, most homes listed for sale receive multiple offers above the asking price and rarely have any contingencies. Buyers' financing is so strong they are not concerned about loan or appraisal contingencies. We frequently see all-cash offers as well.
Why Might People Deem Cupertino a Highly Desirable City to Live?
Centrally located, Cupertino is a city in Santa Clara County (Silicon Valley), California. It is home to many high-tech companies, including Apple.
Compared to the size of other cities in the county, the highly educated and culturally diverse population is relatively small, with approximately 64,000 people.
The city is known for excellent top-rated public schools and is home to De Anza Community College. The state-of-the-art library occupies a 54,000-square-foot, two-story building.
Many universities, including Santa Clara, Stanford, and San Jose State are nearby.
The rich social climate offers many events and parades throughout the year.
Cupertino offers what most residents want and so much more.
Shopping Centers

Restaurants with cuisines from all over the world

Farmers' Market

Movie Theater

The Flint Center for the Performing Arts

Museums

Sports Center

Golf Courses

Indoor Ice-Skating Rink

City Parks

County Parks
Memorial Park is where Kathleen Daniels, Broker-Owner of Need Probate Help used to bring her son on the weekends to play. They would play for hours then go visit her mother who lived nearby. More likely than not they would stay for dinner and play cards with her mother who loved playing cards. The city has certainly grown and changed over the years. To this day, Kathleen holds many cherished memories in her heart. 
---
Selling Real Estate in Probate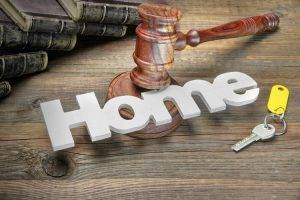 On average, we receive at least one call every week from an investor, or want-to-be-investor, asking us to represent them on the purchase of a probate home, and/or if we have any "off-market" homes.
Buying a house in probate:  There are so many things about buying a probate house that most buyers do not know. Sadly, many inexperienced and untrained real estate agents do not know either.
It is not the same as buying a non-probate home or a home sold by a successor trustee when the title to the property is held in a trust. When buying a house subject to probate we need to know:
Is it a probate sale without court approval?  If so, what happens if someone receives notice of the sale and objects?

Does the sale require a minimum bid and is it subject to the overbid process? 

Is it a probate sale without court confirmation? As mentioned above, what happens if someone objects? 

Is it a sale administered by the Public Guardian's Office? What does that mean and what are the specific criteria to be followed in the offer instructions?

What are the seller exemptions?

Is the property a condominium? If so, what does that mean in terms of California HOA Disclosure Obligations? 

Much more! 
The public perception seems to be that probate real estate presents opportunities for great deals. In other words, homes can be purchased below market value. It is our experience based on the calls we get from buyers and investors that the homes are distressed, need a lot of work, and can be purchased at a discount. We refer to this perception as probate homes myths. Unless a person can buy off-market they will compete with other buyers and need to pay more than the asking price as illustrated in the highest price probate home sold in November 2021. 
Buying homes off-market: This brokerage represents sellers exclusively. Our best practice is to list all homes on the multiple listing service ("MLS").  It is the best way to ensure our clients get the highest and best price for the home. For that reason, we do not recommend off-market sales.
However, a seller may have a good reason to want to sell the home off-market. It is always the seller's choice.  There is no doubt this strategy could earn the real estate agent more money because in most cases they represent both sides of the transaction, meaning both the buyer and the seller. 
Why a Seller May Want to Sell a Home Off-Market
We speak from our experience of the only time we sold a home off-market.  The plan and intention from day one were to list the home on the MLS.  The circumstances were challenging for the seller who lived out of state. There was a family member living in the home who refused to move. It took several months to complete the eviction process which ended with a sheriff's eviction. 
Once the eviction process was complete, we were left with a massive hoarding situation to deal with. It was never the seller's intention to travel to California. However, our client notified us they were coming for the weekend and were landing in San Jose early one morning.
We picked our client up at the airport, stopped for breakfast, and then headed to their family home. The nearly 100 photos we sent our client did not represent what it felt like to attempt to walk through the home. It was among the worst hoarding situations we had dealt with.
Prior to our client's arrival, we received estimates on what it would cost to "trash out" the home and how long it would take to complete. We also meet with an auction company that deals with eviction auctions. 
As we were standing in the backyard our client's overwhelm and emotions grew apparent.
We understand how important it is to allow people the time and space to process situations like this. The seller asked: "Can we sell it just as it is?"
We clarified the question by asking: "Do you mean exactly as it is with everything in it?" 
The response was, yes.
We sat in my car and renegotiated a few terms in our listing agreement. We felt it was necessary and appropriate because some of the tasks we would need to manage if listing the home on the MLS would not be necessary when selling off-market.
Over the course of one year or so, the seller had received 48 letters from investors wanting to buy the home off-market and did not respond to anyone. The seller trusted us and wanted us to represent the buyer as well.  This is something we rarely do however in this situation it made the most sense. We negotiated an all-cash offer from a local experienced investor.  The seller was happy with the sales price and happy that in a few days their nightmare would be over. Needless to say, the investor was happy too. 
The bottom line reason our seller wanted to sell off-market was that they simply did not want to deal with it anymore even though we were the ones doing the work.  It was a case of just needing the entire ordeal to be over so they could close the estate. 
---
Why Experience Matters When Selling Probate Real Estate
We have many stories of situations where the representative of an estate hires a friend or just any real estate agent that does not have any experience selling real estate in probate.  Kathleen Daniels has the experience and specialized resources from A-Z. While most probate home sales do not require evictions, many do. Estate representatives and executors have a fiduciary duty to act with a high standard of care.  Simply stated, hiring anyone, friend or otherwise, does not meet a high standard of care. 
When you need probate Realtor help to sell a home in Cupertino, or anywhere in Santa Clara County, we are qualified to help. Kathleen is a Certified Probate Real Estate Specialist and specializes in probate real estate and trust real estate sales. Contact us to request a consultation.