This is our November 2019 Santa Clara County probate home sales market activity report. The data consists of homes sold in probate and homes sold in trusts. There were no conservatorship sales in the month of November.


There is a legal process an executor and administrator must follow to administer an estate. The process includes how to sell a probate home.
This report is comprised of statistical data from November 1, 2019, through November 30, 2019, extracted from MLS Listings "MLS" as of December 1, 2019.
The data includes single-family homes, condominiums, and townhouses and may not include "off-market" sales. An "off-market" sale is when the property is sold without listing on the Multiple Listing Service.
We managed an off-market transaction with an out-of-town successor trustee in November. The original plan was to list the home on the MLS.  After months of dealing with the eviction process of a family member, and ultimate sheriff eviction, the seller asked if the home could be sold just as it is with all of the hoarded contents.  We will soon be writing about this sale. The video below discusses the sheriff's eviction process. 
---
Santa Clara County Probate Home Sales in November 2019
The breakdown of the sales activity is as follows:
There were 6 homes for sale

5 single family homes

1 condominium

5 homes in probate

1 trust sale 
There were 9 pending sales (under contract)

7 single family homes

2 condominiums

All 9 homes in probate
There were 7 homes sold

7 single family homes

6 homes in probate

1 home in a trust 
One of the pending sales is 4 bedroom probate home on Chatsworth Pl we listed for sale.  It was the second home we sold on behalf of the administrator of the estate. The first home was on Lieb Ct. in Alum Rock, San Jose. 
DISCLAIMER: All data, including all measurements and calculations of area, is obtained from various sources and has not been, and will not be, verified by the broker or MLS. All information should be independently reviewed and verified for accuracy. Properties may or may not be listed by the office/agent presenting the information.
---
Probate Home Sales | Highest Price Homes Sold
The highest price probate home sold was a single-family home located in Sunnyvale 94087 zip code. The home has 4 bedrooms, 2 bathrooms, and approximately 1,601 square feet of living space on a 12,650 square-foot lot. The home is 59 years old.
The home was listed on September 4, 2019. The list price is $1,888,000. After a price reduction to $1,749,950, the MLS reported the pending status on October 19, 2019. On November 20, 2019, it was reported sold. The final sales price reported was $1,800,000 which is $88,000 below the original list price. The buyer had conventional financing.
Probate Home Sales | Lowest Price Home Sold
The lowest price home sold was a  single-family home located in the Alum Rock area of San Jose in the 95122 zip code. The 60-year-old home has 3 bedrooms, 2 bathrooms, and 1,121 square feet of living space.
It listed on September 3, 2019, at a list price of $469,000. On October 1, 2019, the status was reported as pending. On November 8, 2019, it was reported sold. The final sales price reported was $620,000 representing $151,000 over the list price. It was a cash sale.
---
Selling a Probate Home in Santa Clara County
How to probate an estate in California? The process for an executor or administrator selling a probate home in Santa Clara County starts with the attorney filing California probate forms for a petition for probate. The process is administered by the Santa Clara County Superior Court, Probate Division.
At the petition for probate hearing, the petitioner asks for authority from the court to administer the estate. The authority granted by the court depends upon if the person died with a Will, or Intestate without a Will, and if Full Authority is granted under the Independent Administration of Estates Act or IAEA. There are reasons the probate judge may not grant full authority.
Having full authority to act does not mean that the process is easy or can be accomplished quickly. We are seeing an increasing number of tenant-occupied homes sold through probate and trusts. Tenants are often, but not always, family members who don't want to move. In the video below, real estate attorney Leo B. Siegel discusses the eviction process for tenants that refuse to move.
Read the case study of the eviction process for sister living in an inherited house.
It could be several months after the personal representative gets appointed before they are able to list the probate home for sale. It could take months just to go through the belongings, remove everything and prepare the home for sale.
It could take even longer if a trial is necessary for eviction or if a sheriff eviction becomes necessary. We are experiencing an increasing number of situations where the occupants of the home refused to move, requiring a court trial and in many cases a sheriff eviction.
---
Successor Trustee Selling a Home in Trust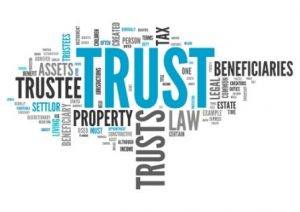 When a successor trustee sells a home held in trust we need to confirm the title to the real property is held in the trust. We also confirm the representative capacity of the person selling the home. Once we get all of the necessary documents we can execute a listing agreement and open escrow.
There are some seller disclosure exemptions when selling a home in a trust. We go over the process with our clients upfront to ensure they understand what is expected of them as well as all of the details we manage.
My heart goes out to people when they lose a loved one. It is hard enough to mourn the loss of someone we love. Adding legal issues on top of that creates an X-Factor that cannot truly be measured. My heart wants to help in ways that extend beyond selling real estate.
People are grateful for our attorney resources. It helps people to know they have highly competent and trusted legal resources to take over so they can ultimately get their job as fiduciary done!
If you need legal help you may request Legal Help by submitting the form.
---
Certified Probate Real Estate Specialist
We specialize in probate real estate services. That means selling homes in probate, conservatorship, and in trust. We have helped many executors and successor trustees over the years sell homes.
Kathleen Daniels understands the challenges people face. Experience does make a difference. We believe a higher level of service is needed when representing an estate. We are all about high tough versus high volume of sales. We know that we cannot provide the highest level of service we provide to our clients and also do a high volume of sales.
That is why we limit the number of clients we work with to ensure we can provide all clients with the highest level of representation. Working with out-of-state and out-of-area clients generally requires more of our time.
We track probate home sales in Santa Clara County because it is one way to keep our fingers on the pulse of the probate market.
When you need help, call Kathleen Daniels at 408-972-1822 or contact us and request a consultation.