After 64 years, the successor trustee for the original owners SOLD their single-story family home.  Certified Probate Real Estate Specialist, Kathleen Daniels, had explicit instructions, among them, no open house. 
The title to the home was held in the family trust. With the death of trustee, their mother, the successor trustee knew she needed help from a real estate agent with experience, not only working with a successor trustee selling homes but experience working with people who had lived in the home their entire life.  
Kathleen Daniels is a Certified Probate Real Estate Specialist and certified in Professional Fiduciary Management for Trustees. Two family members highly recommended Kathleen to the seller of this home because they had first-hand experience with the service she provides. The family members hired Kathleen to list a home with the title held in a trust.
Despite the recommendations, the seller interviewed several other agents and ultimately hired Kathleen. We applaud this. Successor trustees have fiduciary duties to act with prudence and a high standard of care. Interviewing several real estate agents exercises prudence.
Kathleen Daniels was contacted by the seller in January 2021.  This family was dealing with 64 years of family treasures that needed to be dealt with before the home could be listed for sale. Every room in the house was full. The backyard and side yards were full. The garage was full. The attic was full. The front yard had five vehicles, one of which was not operable.
Seven (7) months after Kathleen was contacted by the successor trustee, the home was listed for sale.
The seller had the following explicit instructions: 
No lockbox.

No yard signs.

No public open houses.

No preemptive offers.

No buyer letters. 

No dual agency (Kathleen may not represent the Buyer). 
Additionally, the listing agent, Kathleen must accompany all showings.
What a lot of people do not understand is that real estate agents must follow their client's instructions. The above instructions were included in the listing agreement. While it may appear to outsiders like a real estate agent is acting on their own, and some may, Kathleen Daniels does not act unilaterally. 
---
Anatomy of a Home Sold by a Successor Trustee
Within 30 minutes of the home being listed on the MLS, Kathleen received a call from a buyer stating, I do not have an agent, I want you to represent me, the offer will be all cash, no contingencies, preemptive. Kathleen advised the caller that she would be happy to refer them to a real estate agent to represent them. The seller does not authorize dual agency or preemptive offers.
Four (4) other similar calls were made to Kathleen within the first 5 hours of the home being listed on the MLS. One of the calls was from a real estate agent looking to purchase the home for themself.
Who can blame people looking for an opportunity to buy a home without competing with other buyers? For agents looking to double-end (dual agency) the transaction and a seller not knowing any better, that would be a perfect situation for the buyer and the listing agent.  But would it be the best thing for the seller?  In most cases, Kathleen does not believe so. There may be a rare exception however, as a matter of sound business practice she does not engage in dual agency. 
What is a Non-Public Open House?
For Kathleen, it means random strangers who may not even be looking to buy, or qualified to buy the home, are not touring the home. Think safety first, that of the people occupying the home and the real estate agent.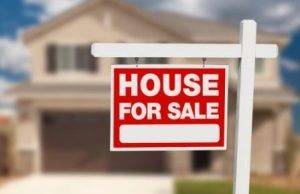 Let's be real and honest.  an open house does not sell homes.  Neither does a sign in the yard. An open house creates an opportunity for the agent hosting the open house to build their business.  This is where real estate agents pick up buyer clients. Qualified and motivated buyers are working with a real estate agent who has access to a home to show it.
Some homeowners falsely believe, largely due to what the agent is telling selling them, that holding the home open will expose the house to the greatest number of people. Getting 50-100 people trampling through a home is a marketing strategy dating back to the dinosaurs.  With technology today, Kathleen knows there are better ways to drive qualified buyers to see the homes she lists for sale.
Kathleen held a non-public open house for two consecutive days, 3 hours each day. The private remarks in the MLS advised real estate agents of the dates and times the home would be available to show. Agents could arrive with their clients or register their clients with Kathleen via email with the name(s) of their clients who would tour the home without their real estate agent.  
Due to high demand from other agents and buyers, the third day with a 3-hour block of time for showings was added.  
Non-stop showings for three days without a public open house.  All except two people arrived without their real estate agent.  Does that suggest anything to you?
Eleven (11) offers were received. All offers were presented to the seller. Given the nature of the offers and how they stacked up one against the other, the seller decided to accept the highest and best offer. 
The highest and best does not always mean the highest in price.  When sellers need considerations like a rent back so they can find a replacement home, that is where "best" comes into play.  
In this case, the highest and best offer was $145,000 above the asking price. The terms were favorable, and the sellers got to stay in the home for 60 days while they found their replacement home and moved out.
---
What Kathleen's Client had to say:
"It has been a pleasure and an honor, to work with such an incredible real estate broker. In fact, I have been so impressed, that I have given her name and phone number to friends, family, and acquaintances.
My mother passed away after owning our family home for over sixty years. She put it into a Trust. The home needed to be sold and I began to look for a real estate broker that we would feel was honest, competent, and have our best interests at heart. 
After interviewing many brokers, I chose Kathleen Daniels. She came highly recommended by two other family members who sold their homes in Trust through her. Once I met Kathleen, I understood why those family members had recommended her. She is honest, professional, reliable, knowledgeable, and caring. She understood how hard it was to sell our family home with the strong emotional ties that we had to it.
Some family medical issues came up along the way, but Kathleen was always caring about our health and well-being first and foremost. Once the house was listed, it sold quite quickly, and we received more than we expected.
I have and will continue to recommend Kathleen Daniels, to anyone in need of who I consider to be the absolute best real estate broker."
Kathleen's client custom-made her a flower arrangement. She put so much attention to detail adding:
5 gold stars

A pink rose opens up with a pink breast cancer pin inside. Kathleen is a breast cancer survivor

A guardian angel

Several pinwheels for fun
The family, including their dog, all signed the beautiful thank you card expressing their appreciation for all that Kathleen had done to help the family, including referring a real estate agent in another county to help them find their replacement home. 
---
We are real estate specialists in probate real estate sales. That means selling probate properties, trust homes, and property under conservatorship. Over the years we have helped many executors and successor trustees sell homes.
Understanding the challenges people face, we know a higher level of service is needed when representing an estate. That is why we focus on high-touch service versus a high volume of sales.
Experience does make a difference! Kathleen Daniels, Real Estate Broker is a Certified Probate Real Estate Specialist "CPRES" and certified in Professional Fiduciary Management for Trustees.  She has extensive probate Realtor training. The core of her business is probate real estate sales and working with successor trustees selling properties held in the family trust. 
The number of clients we work with is limited to ensure we can provide all clients with the highest level of representation. Working with out-of-state and out-of-area clients requires more time.
When you are a successor trustee and need help, call Certified Probate Real Estate Specialist, Kathleen Daniels who will sell the home for top dollar and without an open house. Kathleen can be reached at 408-972-1822, or contact us and request a consultation.