As a Santa Clara County Probate Realtor, we feel it is important to monitor and track monthly probate home sales and keep our fingers on the pulse of the real estate market. The data we collect from the Multiple Listing Service ("MLS") consists of probate homes and homes with titles held in a family trust being sold by the successor trustee following the death of the creator of a revocable living trust. 
When selling a probate home, a legal process must be followed. Santa Clara County probate cases are filed and heard in the probate division of the Santa Clara County Superior Court.
Nearly two (2) years into the pandemic, the courts continue to be backed up in processing files and hearing cases. The backup presents hardships for many personal representatives that need to sell a home. In most cases, the home is the largest asset, and the money from the sale of the home is needed to pay creditors and other bills. 
Avoiding Probate in California
Among the benefits and advantages of creating estate planning documents, and funding a trust, is that doing so avoids the probate process which is time-consuming and costly. It is unfortunate that more people do not create the proper estate plan documents that keep them out of the court system. Some people don't have the money to hire an attorney to create estate plan documents.  Others have the money but feel it costs too much. We have heard many people don't believe they need them or that they fear they will die once the documents are created.  At the risk of sounding terse or being perceived as disrespectful, the undeniable fact about life is that we are all going to die.
In addition to probate being expensive and time-consuming, we are advocates of estate planning because we know the probate process is stressful for the executor or administrator of the estate. We believe the best gift we can give to those we leave behind is proper estate planning documents with titles to all real property held in the trust.
This is in no way to suggest that administering a trust estate is not stressful.  For most people, it is very stressful because they are doing something new, and most tell us "I do not know what I am doing."  Adding to that they either do not have the funds or want to spend any money on hiring a trust administration attorney to help guide them on the steps. 
---
Probate Home Sales Santa Clara County
The Santa Clara County probate home sales include statistical data from November 1, 2021, through November 30, 2021, extracted from MLS Listings "MLS" as of December 1, 2021.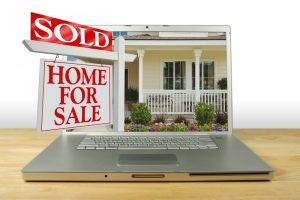 The data includes single-family homes, planned unit developments ("PUDs") which include condominiums, and townhouse-style homes and may not include "off-market" sales. An "off-market" sale is when the property is sold without listing on the Multiple Listing Service. 
The breakdown of the probate home sales activity as of December 1, 2021, is as follows:
2 homes are listed as Active 

 7 pending sales (under contract)

10 sold homes
Earlier we wrote about the highest-priced probate home sold in November 2021 was in Cupertino 95014. This is only one example of the Myths About Probate Homes in Santa Clara County. 
A one-bedroom condo in Milpitas 95035 was the lowest-priced probate home sold in November 2021.
DISCLAIMER: All data is obtained from various sources and has not been, and will not be, verified by the broker or MLS. 
---
Experience does make a difference!
A Real Estate Broker, Certified Probate Real Estate Specialist "CPRES" and Certified in Professional Fiduciary Management for Trustees.  
We consult with prospective clients to determine their specific needs. If we feel we are not a good fit we will let you know. We are committed to providing quality service and limiting the number of clients we work with at any given time.
If you need help as a successor trustee or selling a probate home in Santa Clara County, contact Kathleen Daniels and request a consultation.