It is unfortunate that so many people believe that real estate is one-size-fits-all.  It is prudent for an executor or administrator to hire a Probate Real Estate Agent, also known as a Certificate Probate Real Estate Specialist (CPRES) to sell a Santa Clara County probate home.
What is a Probate Real Estate Agent?
Kathleen Daniels, Broker-Owner of Need Probate Help and Probate Real Estate Services frequently receives calls from other local real estate agents and agents from other counties in California seeking help with their probate transactions. Once such caller asked, "Is what the Judge said true?"   
My response: It is not up to me to determine if what a judge said is true. 
Another agent asked: When and where do they get their bond?
Holy Heavens these calls trigger so many questions!
Do their clients know the agent they hired does not have knowledge and experience with probate real estate?

Why are these agents not seeking help from their brokers?

Why are they searching the Internet to learn how to properly represent their clients?  
---
Probate Real Estate Agent | Probate Real Estate Services
Why is it important for any real estate agent transacting probate real estate to have a working knowledge of the Santa Clara County probate process?
Answer: To best serve their clients who trusted them enough to hire them!
A few things an executor, administrator, or success trustee may want to ask a real estate agent before they hire are:
What kind of probate realtor training have you had?

Who provided their probate training courses?

How long have you been working in probate real estate sales?

What does a probate sale without court confirmation different mean?

How will they manage your probate real estate sale?

How does the California probate sale overbid process work?

What is a probate sale minimum bid?

If the home is a condo, do you have experience selling a probate property with an HOA? 

If the property is a probate sale, what will the listing period be 12 months or 6 months? 

If the agent you hire or are considering hiring wants a 6 to 12-month contract, that may be a sign they do not know probate. Or they know, and they don't care.  California Probate Code 10150 states "…The contract may grant an exclusive right to sell property for a period not in excess of 90 days …"
Adding to the knowledge, training, and experience, does the agent understand your specific needs?
Are there family members still living in the home?

If so, are they willing to move out or do you need to go through an eviction process?

If you are the family member and personal representative of the estate do you need a rent back to find another place to live?

How will showings be supervised if the family is living in the home during the COVID-19 pandemic?

Do you need referral resources for cleaning, hauling, etc.?

Does the agent "double-end" or represent the buyer on their listing?  Do you know how/why that may not be in a seller's best interest? If not, contact Kathleen Daniels and she will explain. 
---
Probate Real Estate Agent Marketing a Probate Home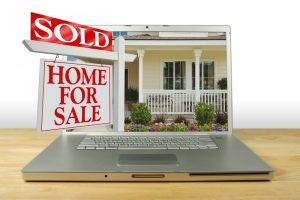 There is far more to marketing a property than taking a few photos, putting a sign in the yard, and posting on the Multiple Listing Service ("MLS"). 
Many homes are vacant in which case it may not be the best course of action to post a sign in the yard. Why draw attention to a vacant property?  With technology today, smartphones, and GPS, people can find the property without a sign in the yard. Vacant land may be the exception. 
If the property is a condo a signpost may not be allowed. 
When we were contacted by the Administrator of an estate to sell a condo we walked through the process of how we would market the condo.  Gathering all the information upfront, was he granted full authority under the Independent Administration of Estates Act (IAEA), obtaining a copy of Letters of Administration, the listing documents were signed and the listing preparation began.
Escrow opened

Inspections scheduled and completed 

HOA documents ordered

HOA compliance review completed

Professional cleaning scheduled

Staging installed 

Marketing photos taken

Seller disclosures completed (disclosure exemptions for probate are not one-size-fits-all)
While many probate properties are "distressed", aged, with deferred maintenance, as you can see in the video, this charming 1 bedroom condo was ready for the new owner to move right in. The buyer was so excited to move in they asked if the seller would be willing to close early.  Because we had all of the necessary paperwork completed upfront and the estate attorney had completed all that needed to be done, we closed 9 days ahead of schedule. 
In a hot seller's market finding a screaming hot deal on a probate property may end up costing hundreds of thousands of dollars and a bidding war against so much competition in a low inventory market with such pent-up demand as we are experiencing in Santa Clara County. 
---
Probate Real Estate Agent | Santa Clara County Probate 
Kathleen Daniels is knowledgeable about the Santa Clara County Superior Court Probate Division.  Up until recently, there was only one probate judge in Department 13.  A second probate judge was added in Department 5 to help clear the backlog in the probate court calendar. No doubt, the COVID-19 pandemic, court closures, and budget cuts have created a hardship on many estates.
With the addition of a second judge and the implementation of new processes, the Santa Clara County Superior Court Calendar, the probate department, is able to move cases and hearings along in a more expeditious way.
The court is hopeful they will get more money in their budget to add more resources which will help expedite even more. 
We were recently contacted by two administrators whose case was recently heard and the petition and order for probate were granted.  They are now waiting on getting their Letters of Administration.  Once their attorney provides the Letters, we will be listing their probate home.
We have also been hired by a successor trustee, referred to us by a past client, to list the family home for sale. There are many things we are doing upfront to get the homes ready for the market.
If you need probate real estate services for a Santa Clara County probate, hire a trained, certified, experienced probate real estate agent. Request a no-obligation consultation and discover if we are a good fit for you.