This is our December 2020 probate real estate sales activity report in Santa Clara County December 2020. The data consists of properties sold in probate and homes sold in trusts. There were no conservatorship sales in the month of December. This report is presented by Certified Probate Real Estate Specialist, Kathleen Daniels, Broker-Owner of NeedProbateHelp which provides probate real estate services.
There is a legal process an executor and administrator must follow to administer an estate. The process includes, among many other things, how to sell a probate property.
This report is comprised of statistical data from December 1, 2020, through December 31, 2020, extracted from MLS Listings "MLS" as of January 1, 2021.
The data includes single-family homes, condominiums, and townhouses and may not include "off-market" sales. An "off-market" sale is when the property is sold without listing on the Multiple Listing Service.
---
Probate Real Estate Sales Activity | December 2020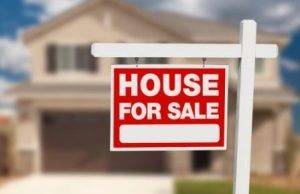 The breakdown of the market sales activity as of January 1, 2021, is as follows:
There were 4 homes listed as Active

3 single family homes

1 condominium

3 probate properties

1 trust property
One of the active homes is listed by Certified Probate Real Estate Specialist, Kathleen Daniels.
It is a beautiful one-bedroom end unit condo located on the top (4th floor) in the Villa Fonatanas Community in San Jose located at 1445 Fruitdale Ave Unit 429 San Jose CA 95128. While there are rental restrictions in the community this condo may be purchased and rented.
There were 7 pending sales (under contract)

6 single family homes

1 condominium

5 probate properties

2 trust properties
One of the pending listings requires court confirmation and is subject to overbidding. One probate home sold by the Santa Clara County Public Guardians Office is also subject to court confirmation and overbid.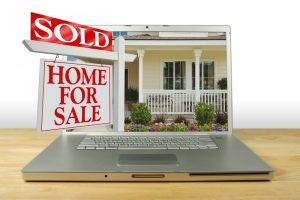 There were 4 homes sold

3 single family homes

1 condominium

4 probate sales
DISCLAIMER: All data, including all measurements and calculations of area, is obtained from various sources and has not been, and will not be, verified by the broker or MLS. All information should be independently reviewed and verified for accuracy. Properties may or may not be listed by the office/agent presenting the information.
---
COVID 19 AND PROBATE REAL ESTATE
The Impact of COVID-19 on probate real estate continues to deepen. Court closure followed by state budget cuts is certainly creating even longer wait times for hearings.
The limited court staff continues to look for ways to move the cases through the court faster.
Letters Testamentary or Letters of Administration must be issued before an estate representative (executor or administrator) can hire a certified probate real estate specialist to list a home for sale. The backlog is causing extreme delays in getting a hearing date to administer an estate. As the cases are heard we should start to see increased activity in selling probate real estate.
---
Probate Real Estate Sales | Lowest Priced Home Sold
The lowest-priced home sold was a condominium located in the Evergreen area of San Jose 95135. It is a 2 bedroom, 2 bathrooms, 1,365 square feet on an 808 square feet lot. The condo is 46 years old.
The home was listed on September 4, 2020. The list price is $568,000. The MLS reported the sale under contract on September 26, 2020. On December 14, 2020, it was reported sold. The final sales price reported was $553,000 representing, $15,000 less than the list price. Court confirmation was not required. The buyer had FHA financing.
Probate Real Estate Sales | Highest Priced Home Sold
The highest-priced home sold was a single-family home located in Saratoga 95070. It has 3 bedrooms, 2.5 bathrooms, and 1,821 square feet of living space on a nearly 10,500-square-foot lot. It was listed for sale on October 24, 2020. The list price was $1,295,000. The sale was reported pending on November 30, 2020. Escrow closed on December 31, 2020. The final sales price reported was $2,120,000. Court confirmation was not required.  Multiple offers were received.  The buyer had conventional financing.
Probate Real Estate Sale Compensation
Probate real estate agent compensation is offered in the Multiple Listing Service and paid by the seller to the selling broker. Compensation may be subject to court approval.
---
The process for an executor or administrator selling a probate property in Santa Clara County starts with the attorney filing a petition for probate following Santa Clara Superior Court Local Rules. The process is administered by the Santa Clara County Superior Court, Probate Division, Department 13.
At the hearing, the petitioner asks for authority from the court to administer the estate. The authority granted by the court depends upon if the person died with a Will, or Intestate without a Will, and if Full Authority is granted under the Independent Administration of Estates Act or IAEA. If full authority is granted we typically have a probate sale without court confirmation.
Having the full authority to act does not mean that the process is easy or can be accomplished quickly. Read our page How long does probate take in California to learn more about the timeframe. Adding to the typical process and timeframe for probate we continue to face delays due to COVID-19.
There are reasons the probate judge may not grant full authority. There are also cases that proceed with the California probate sale overbid process.
---
We continue to receive calls from people who need to sell a home in probate and family trusts. The calls are from people all over the state of California. While our service area is in Santa Clara County, we are networked with real estate professionals throughout the state and refer people to get the help they need.
Leo B. Siegel, real estate attorney discusses what needs to be done to get people living in the inherited home out so the home can be sold.
The eviction process is complex and best handled by a real estate attorney well-versed in these matters.
---
We are real estate specialists in probate real estate sales. That means selling probate properties, trust homes, and property under conservatorship. Over the years we have helped many executors and successor trustees sell homes.
Understanding the challenges people face, we know a higher level of service is needed when representing an estate. That is why we focus on high-touch service versus a high volume of sales.
Experience does make a difference. Kathleen Daniels, Broker, CPRES, has extensive probate Realtor training. The core of her business is probate real estate sales.
The number of clients we work with is limited to ensure we can provide all clients with the highest level of representation. Working with out-of-state and out-of-area clients requires more time.
We track property sales in Santa Clara County probate court because it is important that we keep current by keeping our fingers on the pulse of the market.
When you need help, call Certified Probate Real Estate Agent, Kathleen Daniels at 408-972-1822, or contact us and request a consultation.