This December 2018 probate homes sales activity report for Santa Clara County consists of data for homes sold in trust and probate.  There are fewer homes sold in trust vs probate and even fewer in conservatorship. There is a legal process an executor must follow to administer an estate. The process includes how to sell a probate home.
It is prudent for an estate administrator or successor trustee to hire a trained, certified and experienced probate and trust sales agent to sell real property. Kathleen Daniels is a Certified Probate Real Estate Agent (CPRES) and certified in professional fiduciary management for trustees.
This report is comprised of statistical data from December 1, 2018, through December 31, 2018, extracted from our local Multiple Listing Service ("MLS") as of January 1, 2019.
The data includes single-family homes, condominiums, and townhouses and may not include "off-market" sales.
---
Santa Clara County Probate Sales Activity December 2018
The breakdown of the sales activity is as follows:
6 Active homes for sale

4 single family homes
1 condominium
1 townhouse
5 probate sales

11 Pending sales (Under Contract)

10 single family homes
1 townhouse
8 probate sales
3 trust sales

6 Probate Homes Sold

4 single family homes
1 townhouse
1 condominium
4 probate sales
2 trust sales
---
Probate Home Sales | Highest Price Home Sold
The highest price probate home sold was a single-family home located in the City of Santa Clara 95050. The home has 2 bedrooms, 1 bathroom, and approximately 1,148 square feet of living space on a 9,271 square foot lot. The home is 66 years old.
The home was listed on October 1, 2018. The list price is $1,158,888.  After 25 days on the market, on October 26, 2018, the MLS reported pending status. On December 19, 2018, it was reported sold. The final sales price reported was $1,300,113 which is over $140,000 below the list price. The buyer had conventional financing.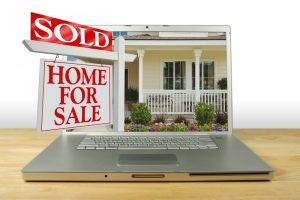 Probate Home Sales | Highest Price Home Sold
The lowest price sold was a condominium in San Jose 95135 and it was sold in trust. It has 2 bedrooms, 2 bathrooms, and approximately 1,300 square feet of living space. It listed on September 12, 2018, at a list price of $580,000.
On October 11, 2018, after 30 days on the MLS, the status was reported as pending. On December 13, 2018, it was reported sold. The final sales price reported was $540,000 representing $40,000 below the list price. The buyer had conventional financing.
---
What is the Process of Selling a Probate Home?
The process for an executor selling a house starts with getting authority from the court to administer the estate.  The authority granted by the court depends upon if the person died with a Will or without a Will.  There are many things an executor needs to know about selling a probate home.
The probate property sale procedure must be followed. Once the court grants authority to act on behalf of an estate and issues "Letters" the home is listed with an experienced real estate agent. Some sales require court approval. Most probate home sales are sold without court approval. Once an offer is accepted, the attorney for the estate sends a notice of proposed action to all parties entitled to receive notice.  If there are no objections to the sale the balance of the process is much like a non-probate home sale.
---
Selling a home in a Trust After Death
There are many different types of trusts and their purposes will vary depending on many factors.
Among the purposes is to avoid probate.  That means when selling a home with title held in a trust the probate court is not involved. An exception might be if there is litigation involved.
In Santa Clara County more homes get sold through probate because the person who died did not have the proper estate planning documents in place.
---
Certified Probate Real Estate Specialist
Kathleen Daniels specializes in listing probate homes for sale. If you are an executor or administrator of an estate and need to sell real property, or if you are a successor trustee of a trust and you need to sell real property held in trust, give Kathleen a call at 1-408-972-1822 to discuss your specific needs or request a consultation on our contact us page.