This is our August 2021 Santa Clara County probate real estate sales activity report. This month the data consists of properties sold in probate. There were no homes sold in trusts or conservatorship in the month of August. This report is presented by Certified Probate Real Estate Specialist, Kathleen Daniels, Broker-Owner of NeedProbateHelp which provides probate real estate services.
There is a legal process an executor and administrator must follow to administer an estate. This process includes, among many other things, how to sell a probate property.
This report is comprised of statistical data from August 1, 2021, through August 31, 2021, extracted from MLS Listings "MLS" as of September 1, 2021.
The data includes single-family homes, planned unit developments ("PUDs") which include condominiums, and townhouse-style homes and may not include "off-market" sales. An "off-market" sale is when the property is sold without listing on the Multiple Listing Service. 
---
Probate Real Estate Sales Santa Clara County | August 2021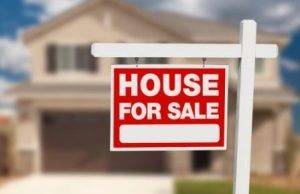 The breakdown of the market sales activity as of September 1, 2021, is as follows:
There were 4 homes listed as Active

2 single family homes

1 condominium

1 townhouse

All 4 active homes were probate properties
There were 4 pending sales (under contract)

3 single family homes

1 condominium

All 4 pending sales were probate homes
There were 7 sold homes

7 single family homes

All 7 sold were probate homes
One probate home is listed by Probate Real Estate Specialist, Kathleen Daniels. It is a charming 3 bedroom Alum Rock Home with 2 full bathrooms and 1,222 square feet of living space.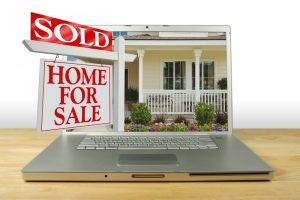 DISCLAIMER: All data, including all measurements and calculations of area, is obtained from various sources and has not been, and will not be, verified by the broker or MLS. All information should be independently reviewed and verified for accuracy. Properties may or may not be listed by the office/agent presenting the information.
---
COVID -19 AND PROBATE REAL ESATE
The Impact of COVID-19 on probate real estate continues. 
Letters Testamentary or Letters of Administration must be issued before an estate representative (executor or administrator) can hire a certified probate real estate specialist to list a home for sale. The backlog is causing extreme delays in getting a hearing date to administer an estate.
The Santa Clara County Probate Court is in a state of Transition in 2121. Yet the changes the court has made are helping move cases through the system.  One big change was the addition of a second full-time judge.
On June 15, 2021, the California economy reopened. With limited exceptions, the state will return to "normal". 
What does that mean for real estate open houses?
Wearing a mask is the only legal restriction for open houses and showings.

Physical distancing is not required. 

Cleaning and disinfecting are no longer necessary.

Rules of Entry are not required to be posted. 

No more PEAD forms.

No one needs to attest to their current health status. 
Sellers may set their own rules regarding admittance to their property.  We listed a home sold by a Successor Trustee on June 16, 2021. The seller did not want any public open houses and no lockbox on the property.  That means that Kathleen Daniels conducted private showings for three days and then the seller set an offer deadline.  This property has since closed. We will soon publish a post on the anatomy of that sale.  
---
Lowest Priced Home Sold

The lowest-priced probate home sold was a single-family home located in the Alum Rock area of San Jose in the 95127 zip code. It is a 2 bedroom, 1 bathroom, 797 square feet of living space on a 5,000 square feet lot. The home is 70 years old. 
The Alum Rock home was listed on July 19, 2021. List price $629,000. The MLS reported the sale under contract on July 27, 2021. On August 11, 2021, it was reported sold. The final sales price reported was $710,000. Five (5) offers were received. The buyer had conventional financing. 
Highest Priced Home Sold
The highest-priced home sold was a single-family home located in the City of Saratoga 95070.  It has 5 bedrooms, 6 bathrooms, a half bath, 5,474 square feet of living space on a 36,869 square-foot lot. It was listed for sale on July 22, 2021. The list price was $4,295,000.  
The sale was reported pending on Jul7 28, 2021. On August 24, 2021, it was reported sold. The final sales price reported was $4,325,000.  The financing reported was cash to loan.
The Myths About Probate Homes in Santa Clara County. Screaming hot deals?  Maybe if one is "lucky" enough to get an off-market sale.
We frequently receive calls from investors wanting to purchase our probate listings "off-market".  The only way to ensure a seller is getting top dollar for their home is to put it on the MLS and cast a wide and deep marketing net and let buyers compete for the home. Investors are looking for homes they can get below market. 
---
The process for an executor or administrator selling a probate property in Santa Clara County starts with the attorney filing a petition for probate following Santa Clara Superior Court Local Rules. The process is administered by the Santa Clara County Superior Court, Probate Division, Department 13.  A second full-time probate judge was added in 2021. The judge is located in Department 5. 
At the hearing, the petitioner asks for authority from the court to administer the estate. The authority granted by the court depends upon if the person died with a Will, or Intestate without a Will, and if Full Authority is granted under the Independent Administration of Estates Act or IAEA. If full authority is granted we typically have a probate sale without court confirmation.
Having the full authority to act does not mean that the process is easy or can be accomplished quickly. Read our page How long does probate take in California to learn more about the time frame. Adding to the typical process and timeframe for probate we continue to face delays due to COVID-19. We understand from the court that hearing dates are being set 6 months out from the date the petition gets filed. 
There are reasons the probate judge may not grant full authority. There are also cases that proceed with the California probate sale overbid process.
---
Independent Administration of Estates Act
In the short video below, Jennifer F. Scharre, probate and trust attorney in San Jose, discusses the advantages of administering a California probate estate with the power to sell real property without the court's permission. The authority is under the Independent Administration of Estates Act, also referred to as IAEA.  
If a Will prohibits IAEA then neither authority gets granted by the court. 
---
How to Avoid Probate in California
The majority of the statistical data we track are homes sold in probate.  On any given month we may see a sprinkling of homes sold by a successor trustee of a trust. In order to avoid probate, we must complete our estate planning documents before we die. Many people believe if they have a Will that is all that is needed.  If we have a Last Will and Testament or no Will at all, probate is still necessary. 
The exception to that might be if the value of the estate is under the small estate threshold. In the short video below, Scott Carter, a probate and trust attorney in San Jose, discusses when someone passes away without a living trust or dies with a will or without a will, the estate will need to go through probate. 
The most popular and the main way most Californians avoid probate is through what is called a revocable living trust. Setting up a trust that allows the parties to name a trustee and bypass the court process of probate. In order to do that they have to actually fund (F U N D) fund the trust with the assets to avoid probate. Once that is done it accomplishes a couple of things.
It is going to avoid probate which is very time-consuming and costly

It can avoid what is called a conservatorship which is also time-consuming and costly
A conservatorship is when someone becomes incapacitated and they must go through the court process to have their estate supervised.
---
We are real estate specialists in probate real estate sales. That means selling probate properties, trust homes, and property under conservatorship. Over the years we have helped many executors and successor trustees sell homes.
Understanding the challenges people face, we know a higher level of service is needed when representing an estate. That is why we focus on high-touch service versus a high volume of sales.
Experience does make a difference! Kathleen Daniels, Real Estate Broker is a Certified Probate Real Estate Specialist "CPRES" and certified in Professional Fiduciary Management for Trustees.  She has extensive probate Realtor training. The core of her business is probate real estate sales and working with successor trustees selling properties held in the family trust. 
The number of clients we work with is limited to ensure we can provide all clients with the highest level of representation. Working with out-of-state and out-of-area clients requires more time.
We track property sales in Santa Clara County probate court because it is important that we keep current by keeping our fingers on the pulse of the market.
When you need help, call Certified Probate Real Estate Agent, Kathleen Daniels at 408-972-1822, or contact us and request a consultation.