As Santa Clara County Certified Probate Real Estate Specialist, ("CPRES) it is important to monitor and track monthly probate home sales and keep our fingers on the pulse of the real estate market. The data we collect from the Multiple Listing Service ("MLS") consists of probate homes and homes with the title held in a family trust being sold by the successor trustee following the death of the creator of a revocable living trust. 
When selling a probate home, a legal process must be followed. Santa Clara County probate cases are filed and heard in the probate division of the Santa Clara County Superior Court.
Two (2) years post-pandemic, the courts are still backed up which creates hardships for many personal representatives that need to sell a home. In most cases, the home is the largest asset, and the money from the sale of the home is needed to pay creditors and other bills. 
---
Probate Home Sales Activity | May 2022
The Santa Clara County probate home sales include statistical data from May 1, 2022, through May 31, 2022, extracted from MLS Listings "MLS" as of June 1, 2022.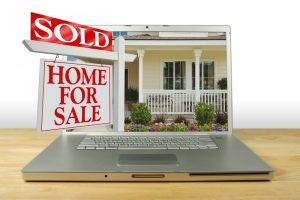 The data includes single-family homes, planned unit developments ("PUDs") which include condominiums, and townhouse-style homes and may not include "off-market" sales. An "off-market" sale is when the property is sold without listing on the Multiple Listing Service. 
The breakdown of the probate home sales activity as of June 1, 2022, is as follows:
9 homes are listed as Active

Title to 1 home was in a family trust

8 were single-family homes and 1 townhouse

 8 pending sales (under contract)

6 probate home

1 trust

All single-family homes

9 sold homes

All probate, Single-family
The highest price probate home sold in May 2022 was in Cupertino 95014. What did $3,010,000 buy?
A 3 bedroom, 2 bathroom, 1,388 square feet on a 6,389 Sq Ft lot.  The updated/renovated home was listed in March. After 5 days on the market, it went under contract. The list price was $2,480,000.  There were 3 offers. The buyer had conventional financing.  
The highest-priced probate home sold in November 2021 was in Cupertino 95014. This is only one example of the Myths About Probate Homes in Santa Clara County. 
A 4-bedroom home in Gilroy 95020 was the lowest-priced probate home sold in May 2022. The list price was $750,000. The final sale price was $925,000.
DISCLAIMER: All data is obtained from various sources and has not been, and will not be, verified by the broker or MLS. 
---
Update From the Santa Clara County Probate Court | June 10, 2022
All litigants and attorneys must appear remotely via Teams on the majority of the cases on the probate calendars from Monday, June 13, 2022, through Thursday, June 30, 2022, as follows:
In Department 5: Except for Tuesday afternoon Conservatorship and Friday morning Guardianship, all hearings will be remote.
In Department 13: All hearings will be remote. A date will be set if a Conservatee wants to appear in person. 
Status of the Clerk's Office:  It will remain open. The signed orders will be available at the Clerk's Office for anyone who wants their signed orders filed on the day of the hearing. Orders will be available after the court session is complete.
The court has taken these steps to keep everyone safe. There is a shortage of deputies to secure the facilities. Therefore the goal is to limit the number of people in the probate courtrooms. Hopefully, this will be temporary. 
---
Experience does make a difference!
A Real Estate Broker, Certified Probate Real Estate Specialist "CPRES" and Certified in Professional Fiduciary Management for Trustees.  
We consult with prospective clients to determine their specific needs. If we feel we are not a good fit we will let you know. We are committed to providing quality service and limiting the number of clients we work with at any given time.  Possible reasons why Kathleen Daniels, Probate Realtor may decline to work with an estate representative. 
If you need help as a successor trustee or selling a probate home in Santa Clara County, contact Kathleen Daniels and request a consultation.