A single-family home located in the City of Sunnyvale 94087 sold for $645,000 over the list price. It was the highest-price probate home sold in December 2021. We cover the anatomy of the sale and the importance of hiring a probate realtor when selling a home in probate. 
Highest Price Probate Home Sold Dec 2021 | Sunnyvale
The data from the Multiple Listing Service ("MLS") provides information that allows us to tell a story about the sale of a home.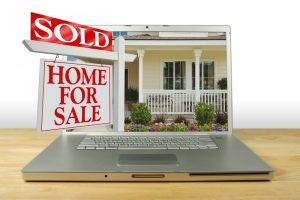 The single-family detached Sunnyvale 94087 home has three (3) bedrooms, two (2) full bathrooms, and 1,240 square feet of living space, on a 6,614 square-foot lot. The home was listed in November 2021 with a list price of $1,695,000. After 8 days on the market, it went under contract.
The final sales price was $2,340,000, $645,000 above the list price. The information in the MLS reports twenty-four (24) offers were received. The buyer had conventional financing.
DISCLAIMER: All data, including all measurements and calculations of area, is obtained from various sources and has not been, and will not be, verified by the broker or MLS. Property may or may not be listed by the office/agent presenting the information.
In a real estate market, like we are in today with extremely low inventory and high demand, most homes listed for sale receive multiple offers above the asking price and rarely have any contingencies. Buyers' financing is so strong they are not concerned about loan or appraisal contingencies. We frequently see all-cash offers as well.
---
City of Sunnyvale
Located in the heart of Silicon Valley, Sunnyvale, a 23-square-mile community, is the seventh-largest city in the bay area. According to the 2020 Census, Sunnyvale's population is 155,805. 
The city is comprised of a diverse community, quiet family neighborhoods, good schools, a center for innovation and technology which makes it a great place to live, work and play.
Nearly 8,000 local businesses provide services and goods, including retail, manufacturing, and tech icons.
The Sunnyvale Department of Public Safety integrates fire, police, and emergency response which keeps the city ranked at the top of the nation's safest cities.
2021 America's #1 Safest City

2019 #1 Safest City in California and #4 in America

2018 America's #1 Safest City

2017 America's #1 Safest City
Sunnyvale Park and Recreation
The City of Sunnyvale offers so many amenities and is truly a wonderful place to live and play. 
Among the places to play and visit are: 
Golf courses

Tennis courts

Swimming pools

23 parks

Arts complex

Library

Historic downtown Sunnyvale offers a variety of merchants and eateries, and hosts concerts, festivals, and a year-round farmer's market.
---
Probate Realtor | Kathleen Daniels
Kathleen Daniels was born at Peninsula Hospital in Burlingame California. Her family moved to the City of Sunnyvale when she was in second grade. They had a 7-bedroom, 3 full bathroom, two-story custom-built home with a pool on S. Bernardo Avenue approximately one-half mile from the highest price probate home sold in December 2021.
Sunnyvale Schools 
She walked to Carson elementary school .4 miles from her home. Today the school is Vargas Elementary School located on Carson Dr.
Kathleen attended Benner Jr. High School 1.2 miles from her home. Her mode of transportation was on foot. 
Sunnyvale High School opened in January 1956 and was the second public high school in the City of Sunnyvale.
She and her two older sisters attended Sunnyvale High School which was approximately 3.2 miles from their family home. They caught a bus at the corner of Bernardo and Washington Avenue. If they missed the bus, they had to walk to school and had the hell to pay for it when they got home.
Kathleen still has her Jr. High School yearbook, high school yearbook, and high school ring.
Sunnyvale High School was closed by the Fremont Union High School District in the early 1980s. The campus is now home to The King's Academy, a middle/high school.
The area surrounding the family home at that time was mostly cherry and apricot orchards.  There was a cherry stand directly across the street. Today, a large apartment complex resides on what used to be an orchard.
Almost daily, after school, Kathleen would walk to Cherry Chase shopping center with her friend. 
On weekends, if she and her sisters were not grounded for some unknown reason, they played at Washington Park.
So much has changed over the years. Every time Kathleen visits her son who lives in Sunnyvale or has lunch at one of the incredible eateries downtown, she is reminded of what it was like as a child growing up.
Kathleen Daniels has fond memories of growing up and living in Sunnyvale and is proud to be a Sunnyvale Probate Realtor.
---
The short answer is that real estate is not one-size-fits-all and probate real estate requires training and specialized knowledge. The same applies when hiring an attorney for the estate. 
We track the probate market data on a monthly basis and consistently see evidence that real estate agents do not know what they are doing.
Every month we see at least one probate home listed for six (6) months or longer.
California Code, Probate Code – PROB § 10150 states in part "The contract may grant an exclusive right to sell property for a period not in excess of 90 days…"
Read more: Probate Sale California | Selling Probate Homes 
In the December 2021 probate market data, we discovered a probate home listed for sale with a notation in the private remarks, "Probate Sale. Waiting for Administrator to be appointed." Adding to that the listing period is for 6.5 months. 
A personal representative does not have the authority to act on behalf of the estate until the hearing for the petition for probate and the judge grants the petition, signs the order, and Letters Testamentary or Letters of Administration are issued. The court grants authority.
This leaves many unanswered questions.
Does the proposed Administrator know they cannot hire a real estate agent, and sign a listing agreement, until after they are appointed by the court? 

The real estate agent must know because they noted the lack of court appointment in the MLS notes. 

Where is the managing broker for the agent and why are they allowing their agents to break the law in a probate sale?

Does the attorney for the estate know the actions her client has taken without court authority? 
Acting in the role of an executor or administrator of an estate is a serious business that comes with a fiduciary duty to act with a high standard of care.  Hiring an agent that does not know what they are doing does not meet that standard.
Consult with Kathleen Daniels, an experienced Probate Realtor, Certified Probate Real Estate Specialist, and Certified in Fiduciary Management for Trustees, before hiring just anyone to list a probate home for sale in the City of Sunnyvale or anywhere.  We serve all cities in Santa Clara County.